Years ago when my mother-in-law and I were both having some health problems I would tell her,
We're doing the best we can with what we have left.
It's still one of my favorite sayings, so I was fascinated when I read a charming children's book entitled Drawing With Scissors, about how Matisse handled his fraility after a bout with cancer when he was 71.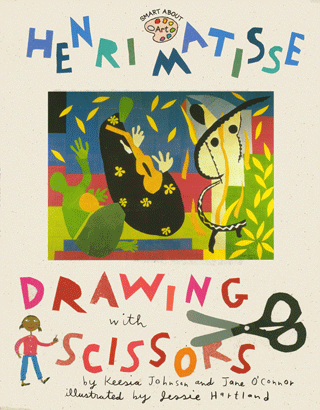 Matisse had to lie in bed or sit in a wheelchair, so he could no longer paint the way he had before. That's when he started doing his famous cut-paper collages, which he called "painting with scissors". Many people think they were his greatest works, and he himself said they were the works that really represented who he was. He felt liberated and was grateful that he had survived the cancer and had 14 more productive years.
Here is a video showing him working:



And here is a longer video — about 56 minutes — describing his development as an artist and how he has influenced the modern world:



Here are a couple of short videos showing some of his works:





I cheerfully admit I'm fairly art-illiterate, so I learned a lot. And I'm impressed by Matisse's flexibility and ingenuity in continuing to work in spite of his physical problems.
What about you? Have you ever had to work around handicaps?