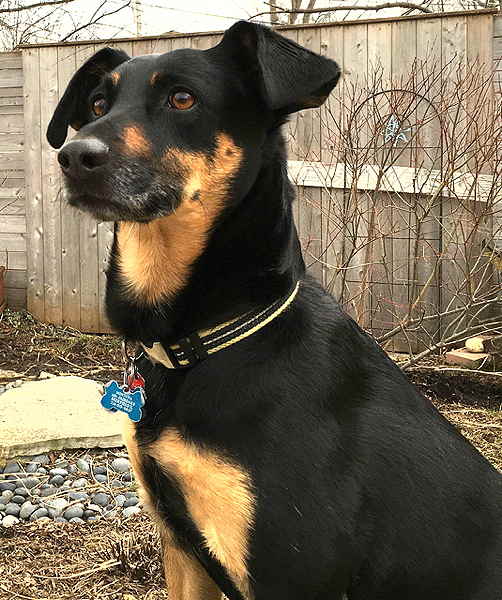 Montana is lost. She and Sammy were getting groomed Monday when she managed to escape and run away. The heartbreaking part is the groomers had taken off her collar and tags, so she doesn't have her return information on her. On the other hand, she has been microchipped, which is invaluable if she winds up in a shelter.
Kaitlin and Torben have been searching for her, of course, but no luck so far. Still, all is not lost — they found good information online about how to proceed, and Kaitlin stayed up until 3 yesterday morning designing posters. By now they have a lot of people helping to spread the word and hopefully some of the things they are trying will pay off. Torben has written about it in At a Loss for Words.
Please keep your fingers crossed for them all.
July 27, 2016